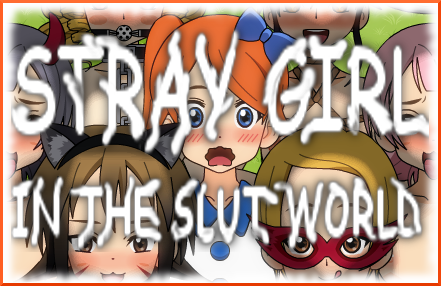 Hi everyone!
All events for "Stray Girl in The Slut World" version .05 have created, and the game has published now!
A first new element of this version is Mimi's event in the secret room of the inn. In this event, you will see three new women and this event includes a porn animation.
Second, an event for Sasha the Cougar has also added. You will see this event in a secret room next to Cougar's Den with a couple of new sluts and a porn animation. These sluts will appear in the forest of Cougar after this event.
Third, costumes for the heroin have set each dungeon map, which are Forest of Cougar, Lewd Area, and Binevinea Grove.
Forth, image-loading program has been improved. The lags in loading which happened when you were loading a character picture or an animation are no longer occurred.
Fifth, several skills which you are able to learn from Lucia has added. Some of them will change the face or body picture of Norn or sluts when you use them while combating.
The trophy command on the menu and the item book tell you what has been added.
Enjoy playing!